Are you pregnant? 10 signs to confirm
Many women are just concerned about their pregnancy. They try to figure out early that she is pregnant or not. After unprotected intercourse many women are afraid to become pregnant. No tension, just write down the 10 definitive signs of pregnancy in your mind.
The below Signs just appear after 10 days of conception
Number 1: Spotting and Cramping of abdomen:
After intercourse it needs 7-12 days to fertilize the egg (ovum). After fertilization the ovum get implanted into the uterus. When implantation of the egg occurs in the uterus, it erodes the wall of uterus, and some amount of bleeding occurs. that bleeding is called spotting. Many women interpret it as menstruation. But It is definitely menstruation.
Now come to the question of cramps, the cramps resemble just like menstrual cramps. So many women mistake them and the bleeding for the start of their period. The bleeding and cramps are very little compare to menstrual blood.
Q: How will you differentiate between pregnancy spotting and menstruation?
Ans: There will be no sign symptom of menstruation and the blood will be very less in case of spotting.
Take a Look:
Caffeine in Pregnancy: Safe or Unsafe?
Number 2: Brest Change in Pregnancy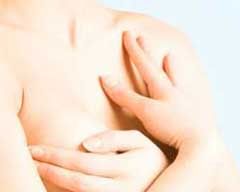 In case of early pregnancy mother would realize it first by her breast change.  There may be an unusual sensation around the nipple like tingling due to increased blood flow to the nipple area. Body Hormones increased greatly and Blood flow increases to that particular organ.
From about six weeks pregnant, your breasts may become increasingly tender to the touch. It's just similar to that feeling what you feel just before your menstruation.
Number 3: Feeling Fatigue or exhausted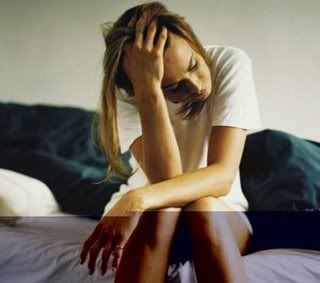 In the first there months of pregnancy you may get to fatigue fast and get exhausted. There are some reasons behind this.
Cause of Fatigue in Pregnancy:
1)      The main reason is culprit hormone Progesterone, during conception it increased greatly and makes u sleepy.
2)      Your body try to get more blood and Heart have to work more so, you get lethargic.
3)      Also Sometimes Low Carbohydrate intake make you low sugar person, and make you one
Just some little advice: Don't take excess tea or coffee and try to sleep longer.
Number 4: Morning Sickness
Morning Sickness is one of the most important symptoms of pregnancy. Though Every women don't feel it rightly. The basic mechanism behind morning sickness is in pregnancy there is elevation of female hormone estrogen. Estrogen delays the gastric emptying and morning sickness occurs.
But that does not mean that nausea in the morning always make pregnant, c'mon! You can be sick too beside pregnant. Stress, premenstrual hazard, changing food habits can also cause morning sickness.
Number 5: Missed Period
Most reliable symptom of pregnancy is missing a period or date. If you missed your calculated Period. Wait Plus minus 3 days. Then don't wait, go for pregnancy KIT to diagnose yourself that you are pregnant or not.
There are some other possibilities that you need to keep in mind that you missed your period for below reasons:
Overweight
Hormonal Problems
Birth Control Pills
Any Disease of Internal reproductive system
Number 6: Frequent Urination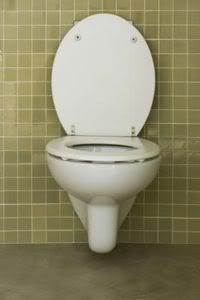 Women feel frequent urgency to go toilet for urination. it's also a symptom of pregnancy.
Cause of Frequent Urination in Pregnancy
When the uterus gets bigger, it starts to push the urinary bladder from above. So frequent urination in pregnant is very common.
Number 7: Headache and Backpain:
Headache and back pain are common pregnancy. So don't afraid that you are getting older or arthritis. The cause of backache in early pregnancy is softening of supporting ligaments and disks caused by an increase in the hormone progesterone. Sometimes UTI in pregnancy, UTI means Urinary tract infection can cause back pain too.
Number 8: Abdominal Flatulence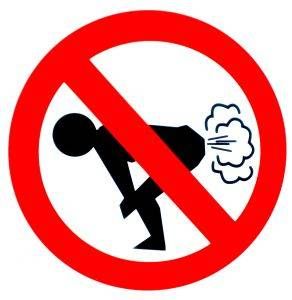 Due to influence of Estrogen and Progesterone the muscles of whole body relaxes. It affects the gastro- intestinal system too. That why Bloating and flatulence occurs in pregnancy. And it is completely Normal.
Number 9: Mood Change
In first Trimester, mental changes are very prominent. Mood swings just occurs and they are related to changes in hormones.
Number 10: Increased Cervical Fluid
Cervical Mucous
Many women experiences vaginal fluid more likely cervical fluid during early pregnancy. It can be white and creamy (like lotion) or wet and slippery. But if you notice an unusual smell, colour or you have any itching you should consult your physician as these could be signs of thrush (yeast infection).
If you want to calculate your pregnancy date: Pls Visit Pregnancy Calculator. Theres are the 10 signs to confirm pregnancy.